Many people think of visiting different countries, but I am somehow taken aback by the beauty of our amazing country, India. The worth of this place comes with the fact that there are a lot of unseen places in India which you cannot grasp in your bucket list. Do you know why? Well because sometimes you don't know about these villages that are located in the least-travelled places of India. Like take, Mawlynnong for example, it is the cleanest village of Asia and is often known as the God's Own Garden but you won't get tourists visiting these places oftentimes. 
Let's talk about it more.
Mawlynnong is a quite small village located in Meghalaya, India. This village was crowned as Asia's cleanest village because once you visit here, you will know why the name is tagged so. People in Mawlynnong have their own eco-tourist spot because they don't want you to pollute the place at any cost. Another interesting thing about this place is that Mawlynnong has around 100 per cent literacy rate with the most fluent English speakers from all around. They take the core benefits of their education very seriously over here.
This is the whistling village in India.
This place is the gallery of your dreams because there are so many things to see. For instance, Mawlynnong carries tourist spots like the whistling point where you can literally whistle and your whistle will be heard from the other end. Since there is a little to no pollution around this village, you can shift here if you feel like the cities are causing your health-related issues. There are around 90 households in this village and the mesmerising landscape as well as the scenic beauty will catch you in once you visit here.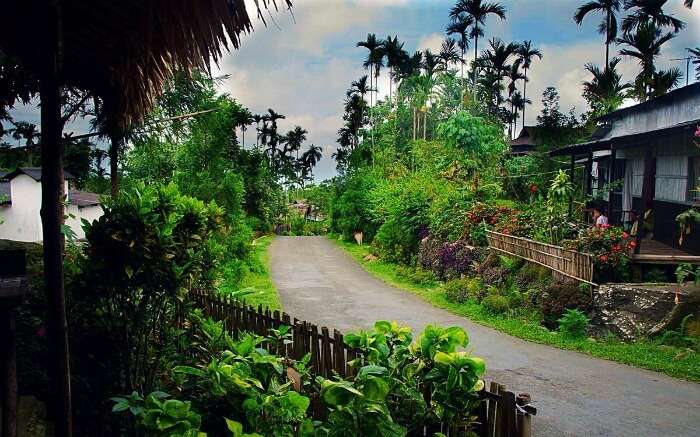 Here are some of the attraction spots where you can take a picture and create a loving memory.
Orchid farms here feel like you are visiting somewhere in North America.
Small streams can be located throughout this village.
There are magnificent root bridges around two junctions in this village. These are the attraction spots which creates this village such scenic beauty.
Since this village is pollution-free, you can open your headlight and then see the actual road.
What are the dos and don'ts of this place?
Mawlynnong is an excellent place to spend your summer, but there are some rules that you have follow at this place as well. There is a huge billboard which will welcome you when you enter this obscure village in India, and it also says that this place is known as the Gods' Own Garden. So if you are visiting this place, then you can take help of the tour packages so that the tourist can guide you on what to do and whatnot. This place saves the greenery which is currently fading in India, so whatever you do, don't pollute this place when you visit Mawlynnong. Each and every individual of this place will help you to have an excellent time.