Dark circles are a pesky problem that we deal with every day. No, I am not talking up the lucky ones who are blessed with flawless skin or get to enjoy their beauty sleep regularly. I am in fact talking about us mere mortals, who wake up to raccoon-like eyes when stressed or when we don't get enough sleep. And believe me, I have tried everything. Right from applying pure almond oil to using Aloe Vera gel, I have tried my best to banish dark circles. And during this quest, I stumbled upon the Body Shop oils of life eye gel cream. Was it any good? Find out below.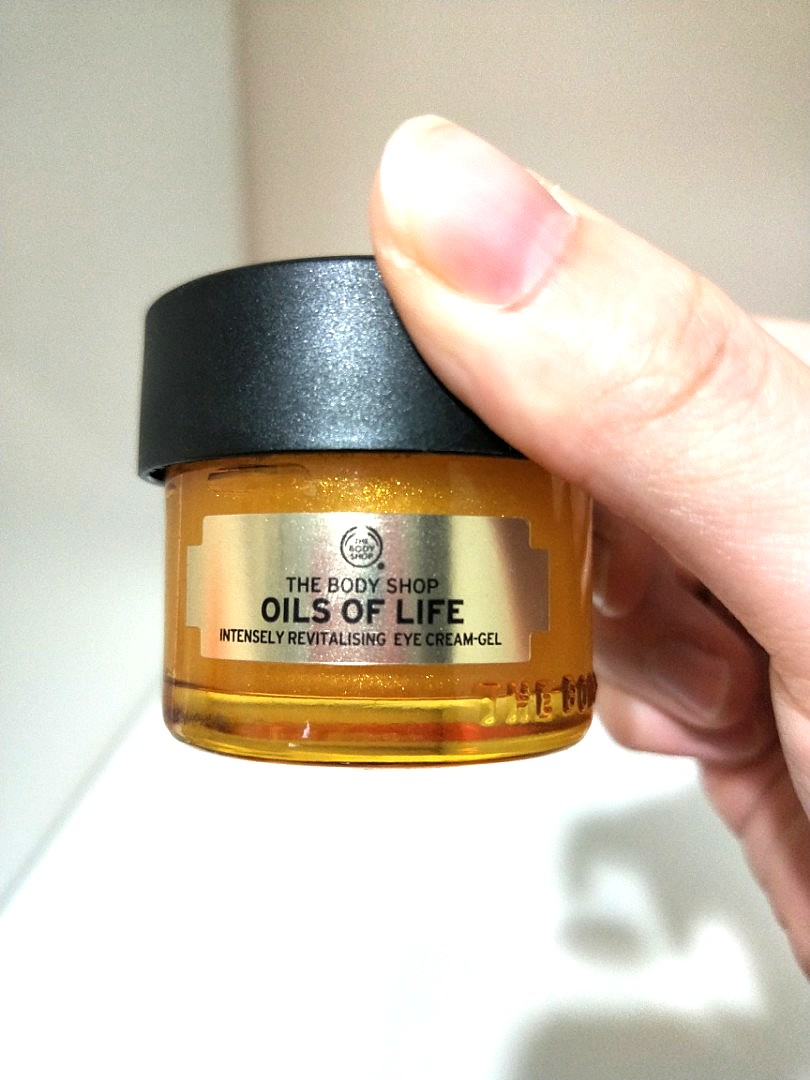 Product Description:
The product is infused with three different seed oils. These help in revitalising and repairing of the eye. All the features are packed into an ultra-light and airy texture. The eye cream-gel helps in revitalising your eye's contour and even reduce the signs of ageing.
My take:
The Body Shop oils of life come in a small cute glass jar with a black lid. You can easily carry it with you anywhere and everywhere, making it travel-friendly. The gel-cream comes with hints of golden shimmer in order to create an illusion of radiant eyes immediately. Apart from that, the product is super hydrating and makes the under-eye area smooth.
I used the product for almost a month (twice a day) and I must say I could see some improvement. However, the product is super expensive. It cost about INR 2000 for 20 ml. And today there are cheaper options that will give you the same results. So, will I buy it again? Maybe not!