According to me, Kangana Ranaut's best performance stays Queen till now. In light of its success, she has recently portrayed in movies like Queen of Jhansi, Tanu weds Manu. The Panga is right up there next to Queen's Ashwini Iyer Tiwari. Panga is a tale about the resurrection of self-confidence.
In this movie, Kangana Ranaut plays the character of a mother and a very responsible housewife Jaya. Her husband, Prashant (Jessie Gill), loves her, respects her, and more importantly, knows what she gave up to choose this life. And she didn't just give up her vision, but a place on the National Team right in front of the Asia Cup.
Playing for the Kabaddi Railway Team has given her a role where appreciation and acknowledgement are missing, but security is present. Jaya specializes today in aloo ka paratha, but she shares her eyes glimpses with her family in front of the TV when she bit in that occasional slice of pizza. On the opposite end of the spectrum is Meenu (Richa Chadha), the same age as Jaya, unmarried, no kids, and currently coaching aspiring young girls in kabaddi.
Another such prerequisite is that Jaya wants to come back to the kabaddi squad at age 32. Jaya is even torn, as her friend, Yagya Bhasin, treats her a glass of milk for her physical strength.
"Main chali jaungi toh ghar kaun samhalega, Adi ko dawai kaun dega, khana kaun banayega?" she asks and quickly adds, "Main apni hadd dekhna chahti thi. Isse aage jaungi toh cruel mother kehlaungi." Caught between 'log kya kahenge' and her own reluctance to let go of the only thing that adds value to her existence now-her family-Jaya is almost losing her breath inches away from the line.
I have seen this movie, and honestly, I felt very good to see how a mother and a housewife can also become good sportspersons also. In the movie theatre, I realized how many people stood up and gave a huge round of applause to this movie and praised Kangana Ranaut for her amazing acting skills.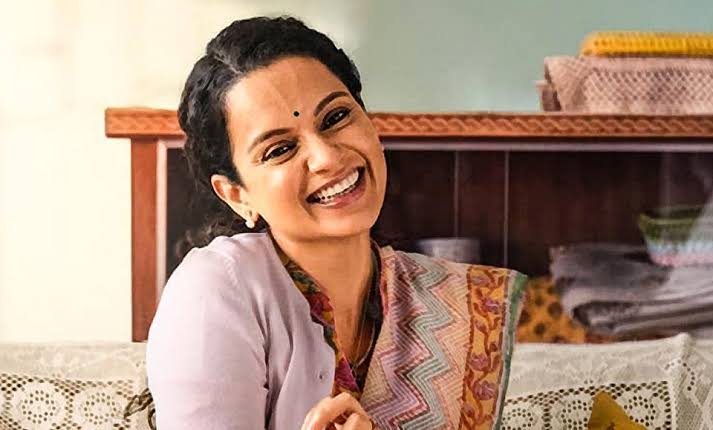 I think this movie gave a lot of other women new inspiration to become what they aspire to be and never let their dreams go. I think everyone should go and watch this movie. Panga is influenced by the life of an Indian Kabbadi national level participant. It follows on from her triumphs, her efforts and the conquest of stereotypes, as well as the need for love and family support to succeed.