The beautiful country of Norway has the third-largest city in Scandinavia. Oslofjord is famously known as Oslo is an amalgamation of sophistication and millennial mannerism. This city has grown rich over the decades' thanks to the shipping and oil industry that it cradles in its lap.
Oslo is known to be in the lap of nature yet providing a quality of life that many seek. So, it is only fair that this city offers sightseeing and experiences in abundance. Some of them are listed below and should guide you into having a great visit!
Frogner Park
Open all throughout the year, this park has installations by the 20th-century sculptor Gustav Vigeland. If you think there are only a couple of installations, you are wrong. There are as many as 212 sculptures to look at!
Fram Museum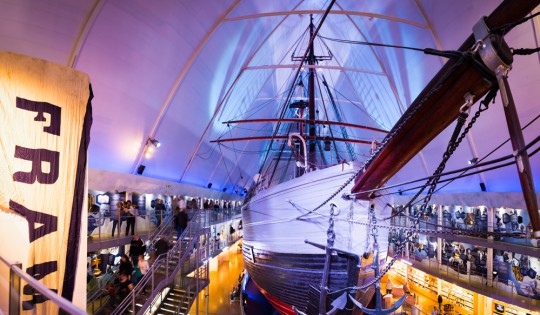 This museum that is situated on the Bygdøy Peninsula pays homage to all those daring polar explorers who explored the Arctic and the Antarctic. The three men were Fridtjof Nansen, Otto Sverdrup, and Roald Amundsen.
Oslo Opera House
Finished building in 2007 this building resembles an iceberg and can sit nearly 1400 people in its auditorium. Dressed in white and Italian marble, this building is a visual delight. It also offers a spectacular view of the Oslofjord at sunset.
Aker Brygge
This harbor is the mecca of shopping and dining in Oslo. Standing tall for more than 150 years Aker Brygge has been revived with waterfront restaurants. The marina is a stunning place to sit at and watch the sunset while sipping on your favorite drink in a country that is also famous for the Northern lights.
Mathallen Food Hall
When traveling to a new country how can one skip on food? Mathallen is one of the best places to visit. You are spoilt for choice with more than 30 restaurants and plenty of street food that offers local delicacies which might be difficult to find outside Norway!