Make your skin-sustaining lotion with only a few things… Argan oil and some other basic oils. This DIY facial oil moisturizer is lightweight and non-oily, yet it saturates profoundly for gleaming and bright skin. The vast majority of my life, I've been utilizing inappropriate skincare. I stripped my skin with harsh cleaners to manage issue spots and without oil lotions – thinking oils were awful for my skin.
As I did more research, I found that oil isn't the trouble maker. Our skin needs oil and retains it preferable and quicker over a cream or moisturizer. So after a lot of inward strife, I attempted to utilize oil as my lotion.
Let's find what the mystery is? Finding the correct transporter oil that works for you is a significant task. A transporter oil resembles a base oil. You can add essential oils as indicated by your skin type with a transporter oil for a modified mix. Bearer oils are produced using vegetables, nuts, and even blossoms – for example, sweet almond, avocado, macadamia nut, apricot part, jojoba, sesame, hemp seed, and rosehip. Every bearer oil has its medical advantages.
The ingredients used in making this DIY are 2 oz glass dropper bottle, 2 oz organ oil, 15 drops frankincense essential oil and ten drops lavender essential oil.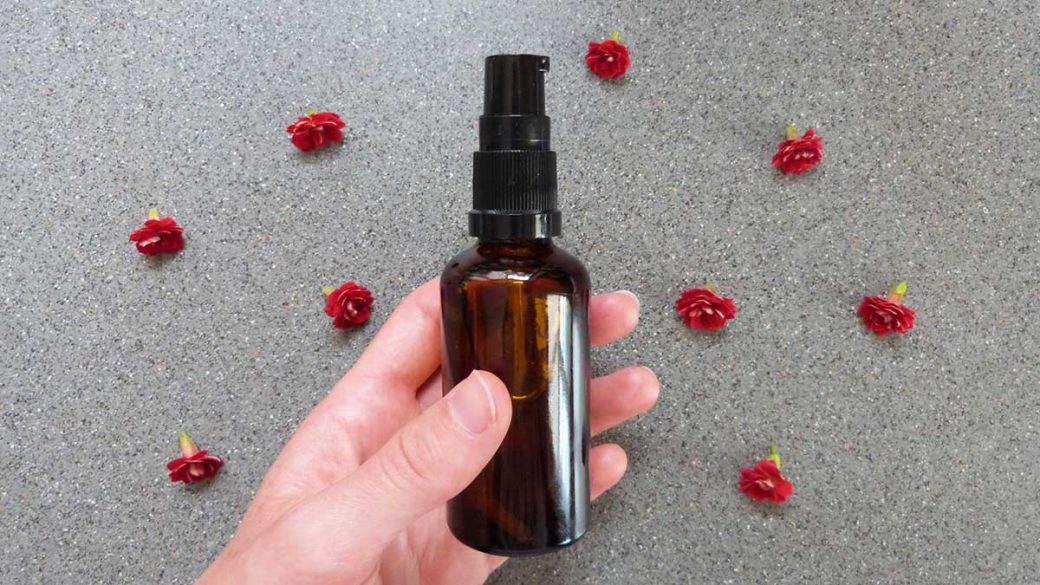 The procedure is simple and straightforward. First, add the essential oil to glass dropper bottle, and then, fill the glass dropper bottle with argan oil. Now, close the dropper top and shake it well and store it in a cool place. Finally, use it in the morning and night time after washing your face. I using apply 4 to 6 drops over my face after cleaning.