I don't know about you but potato wedges are my one of my favorite movie time snack. I love having them as they are easy to make and can be enjoyed with different dips. They might not be like fries, but they are nothing less than fries when it comes to taste. And another thing that tempts me is that homemade potato wedges taste way delicious than the ones in the market.
So without taking much of your time, let me take you directly to the recipe of delicious potato wedges with baking.
# Ingredients:
2 large potatoes, ¼ teaspoon black pepper powder, ½ teaspoon dried oregano, ½ teaspoon dried basil, ½ teaspoon thyme, 1 tablespoon rice flour, 2 small to medium garlic, salt, and oil to deep fry.
# Procedure:
Step 1: Take a bowl and mix pepper powder, dried oregano, dried basil, thyme, rice flour, garlic, and salt as per taste. Mix all of them well and keep aside.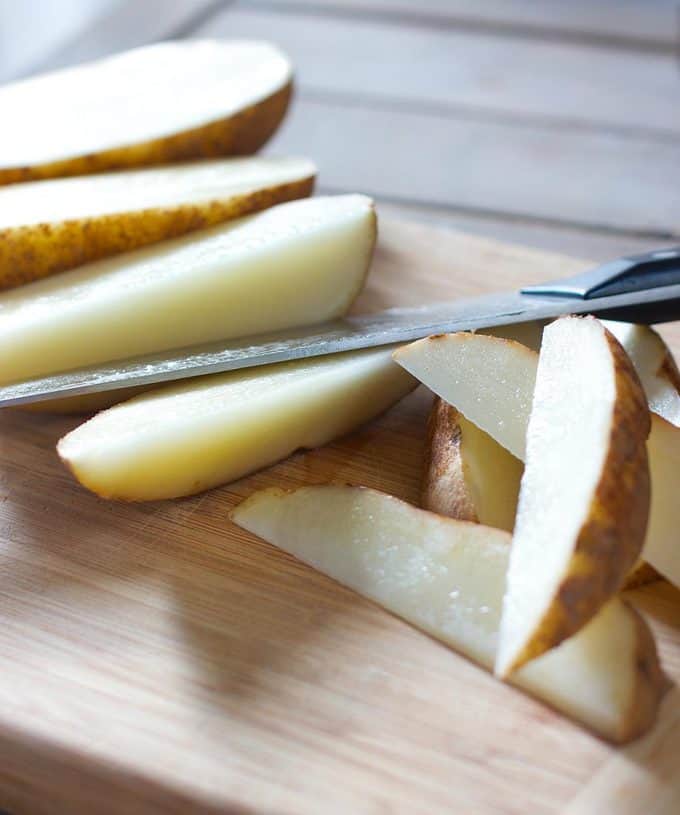 Step 2: Now, rinse and peel the potatoes in wedges. It depends on you if you want to keep the peel or not.
Step 3: Add, the potato wedges into the bowl containing the seasoning and mix them well.
Note: You can even shake the bowl so that the seasoning gets coated on each potato wedge evenly.
Step 4: To fry the wedges, add oil in a frying pan and keep the flame medium or medium-high. Now, gently add wedges to the pan.
Step 5: Fry the potatoes from both sides until the colour turns light brown and they are crisp.
Step 6: Finally, serve with any of your favorite dip or tomato sauce, and enjoy this delicious snack. You can also add melted cheese on the top.