I don't know if you have ever tried sleeping masks but they are really superb and almost ten times better than night creams. Sleeping masks have grown in popularity in the last few years as they target some serious skin issues like acne, redness, dark spots, and dryness. At night, our skin loses a lot of water and sleeping masks help in retaining it. They are lighter than moisturizers and can help you get a glowing supple skin.
Sleeping masks contain hyaluronic acid, fatty and exfoliating acids and antioxidants like Vitamin C. These help in hydrating your skin and get a smooth glow every morning. I hope these things are enough to convince you give them at least one shot. So people, here are the best sleeping masks that you should try.
# Boots Vitamin C Brightening Sleeping Mask
The company claims that this sleeping mask will give you soft, supple skin in just 14 days. It contains Vitamin C and YUZU extract which makes the sleeping mask perfect for all skin types. To apply use face serum first on your face and neck. Then, apply the Boots Sleeping Mask on your face evenly and leave it overnight. Rinse off in the morning.
# Dr Sheth's Haldi & Hyaluronic Acid Sleeping Mask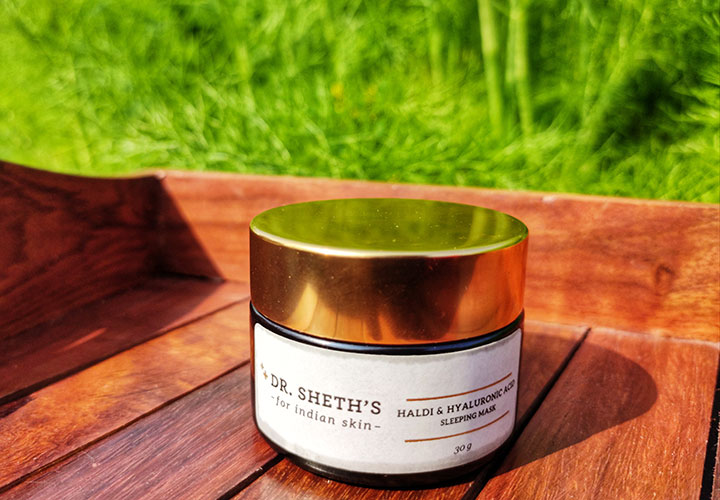 This excellent product has worked miraculously well for me. It is suitable for all skin types and is paraben-free. It contains Hyaluronic acid, Lavender Oil, Marula Oil, Turmeric Oil, Primrose Oil, and Niacinamide, which contribute to making your skin soft and radiant. The best thing about this sleeping mask is its fresh aroma.
# Laneige Water Sleeping Mask
This product comes from the house of a Korean beauty brand. It helps in recharging dehydrated skin overnight. After using it for quite a few weeks, I experienced that my skin felt radiant, refreshed, and soft. The texture is quite lightweight and the fragrance is soothing. It is definitely a must-try sleeping mask.
So what are you waiting for? Get one of these and give your skin the care it deserves.